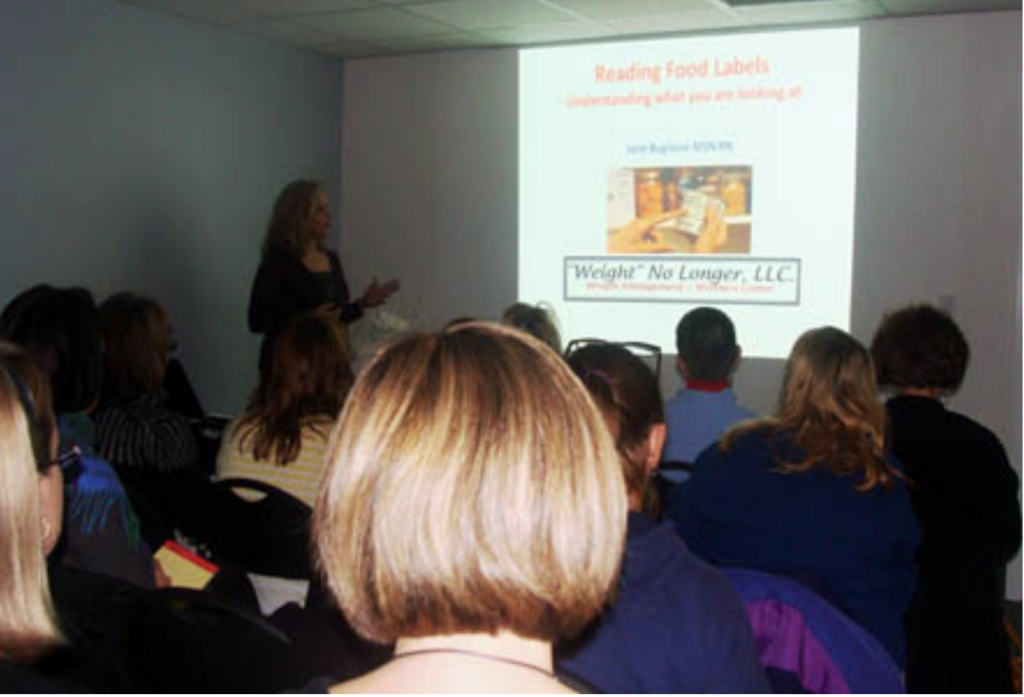 Free Informational Seminars
Held every Tuesday at 12 PM & 7 PM for new and potential clients.
Offers a thorough explanation of the science behind our medically designed protocol. Come and enjoy a meet & greet with founder Jane Buglione MSN, RN, a few members of our staff, and a successful "Weight" No Longer LLC client while enjoying food sampling of our top selling products. We offer a question and answer session, and cover the cost of our program.
Educational Support Groups
Held every 1st / 3rd Thursday of the Month at 6 PM
Twice a month, we offer knowledge based support groups for all our clients to receive education, motivation and the support needed during as well after their weight loss journey. Our goal is to help all clients reach and maintain their ideal weight for life!
All events are available to our clients on all phases free of charge.
Our support groups are free of charge offered to our clients.